product details:
1.Oil immersed distribution transformer Description:
Oil immersed distribution transformer developed by the ZTelec has the advantages of low loss, low noise and high efficiency and can achieve good energy-saving effect and reduce pollution. Compared with common oil-immersed transformer, it is unnecessary for full-sealed transformer to be equipped with oil conservator and change in oil volume is automatically adjusted and compensated by elasticity of corrugated sheet of corrugated tank,and transformer is isolated from air to prevent and slow down oil degrading and insulation aging, enhance operational reliability, with normal operation and no maintenance.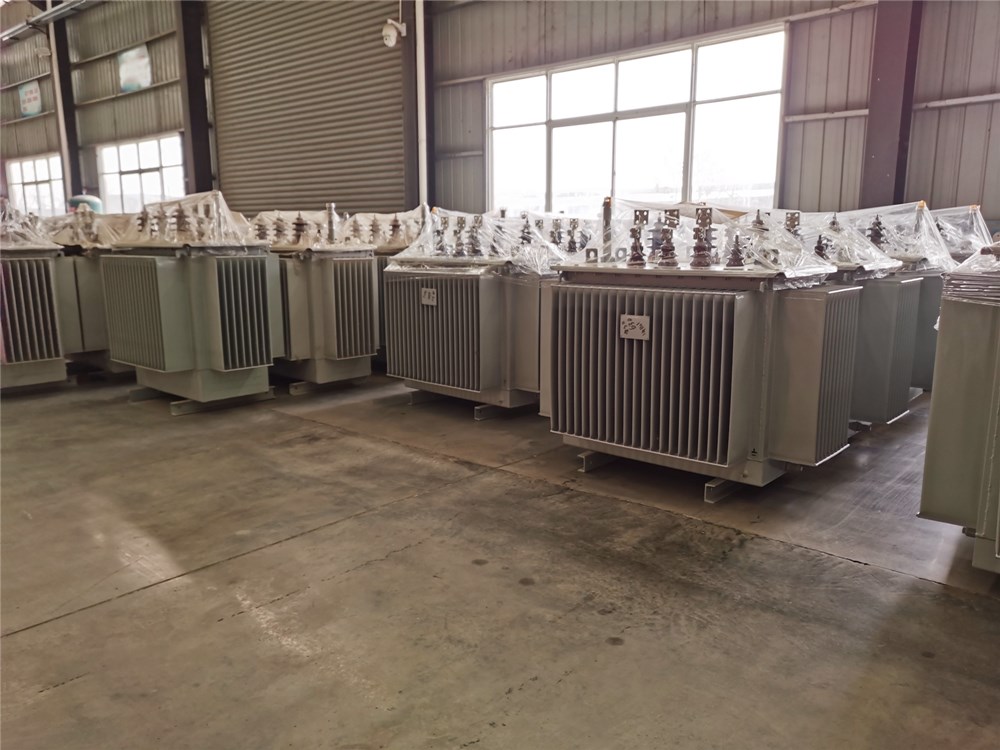 2.Oil immersed distribution transformer advantage:
1.The Oil immersed distribution transformer core is stacked by imported high-quality cold-rolled silicon steel sheet, which reduces no-load current greatly, and makes the core bound to ensure compactness of the core and reduce noise.
2.High-low voltage winding is wound with oxygen-free cooper, low-voltage winding of 500kVA and below adopts double layer cylinder structure, that of 630kVA and above adopts double helix and four helix structure, and high-voltage winding adopts mutilayer cylinder structure.
3.Transformer winding :Dyn11 to reduce influences of harmonic wave on the power grid and improve power supply quality.
4.The transformer is of full-sealed structure to prolong the shelf life and avoid suspended core use and maintenance.
5.The measured noise level is below the standard.
3.Oil immersed distribution transformer parameter:
Rated Capacity
(KVA)
HV(KV)
LV(KV)
Connection Group
Short Circuit Resistance(%)
No Load Loss
(W)
Load Loss
75℃(W)
No Load
Current (%)
30
11
10.5
10
6.3
6
0.4
Yyn0
Dyn11
4
33
630/600
1.5
63
50
1090/1040
1.1
100
75
1580/1500
0.9
125
85
1890/1800
0.8
200
120
2730/2600
0.6
250
140
3200/3050
0.6
400
200
4520/4300
0.5
500
4.5
240
5410/5150
0.5
800
380
7500
0.3
1250
530
12000
0.2
1600
630
14500
0.2
4.Test Instruments:
Inspection and testing is the key to ensure the quality of products. ZTelec Group employs the most rigid production inspection criteria at each manufacturing stage to eliminate unqualified products by utilisting the most advanced inspection instruments from around the word. To ensure the best quality products could be delivered to users.

5.Certification of Oil type transformers:

6.Installation of Oil type transformers:

7.Video of Oil type transformers: