product details:
1.Phase shifting rectifier transformer description:
The phase shifting transformeris a device that converts an alternating voltage according to the principle of electromagnetic induction. The transformer generally has two independent windings, an initial line and a secondary one, and the two windings share a core.The primary winding of the transformer is connected to the AC power source, and an alternating current flows in the winding to generate a magnetic potential, so that there is an alternating magnetic flux in the closed core. The primary and secondary windings cut the magnetic lines of force, and the secondary frequency can sense the same frequency of alternating current.The turns ratio of the primary and secondary windings of the transformer is equal to the voltage ratio. Phase shifting transformers are mostly used on the input side of high-power inverters and high-power DC power supplies. The more the rectifier pulse number, the smaller the input current harmonics, and the smaller the harmonic pollution to the grid.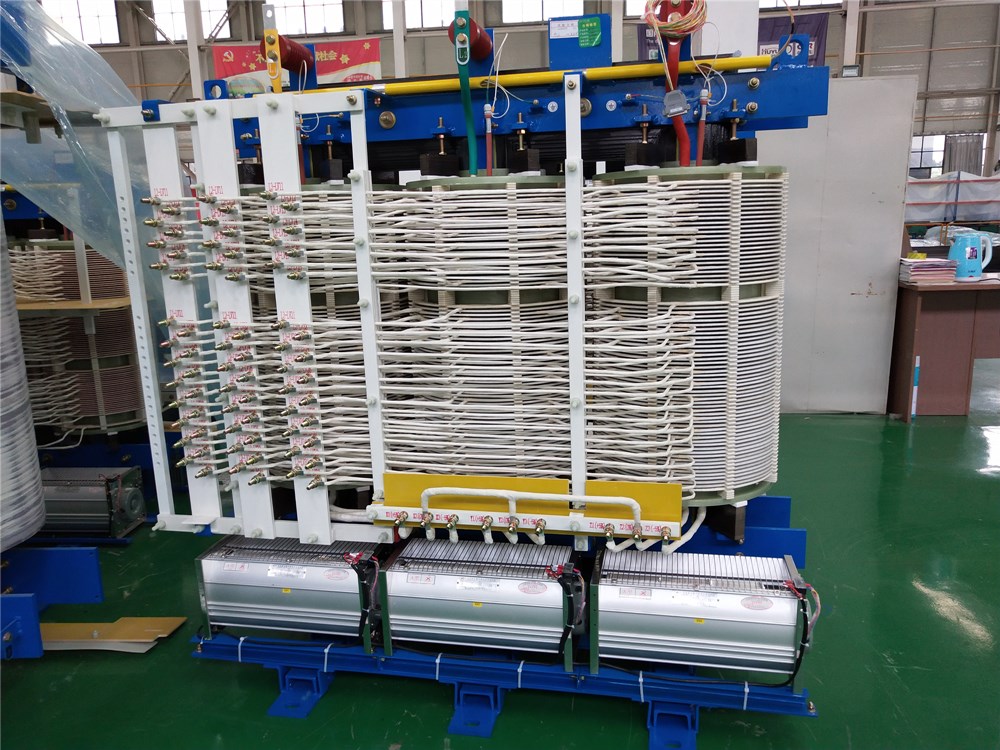 2.Application of Phase-Shifting Rectifier Transformer
It is suitable for electrical industry, petroleum, chemical industry, metallurgy, municipal water supply, waste water treatment, textile, paper making, pharmaceuticals, coal, cement, rolling mill (steel factory) and other industries.
3.Phase shifting rectifier transformer parameter:
Rated Capacity
(KVA)
Rated Voltage
Output Voltage×
Group Number
Phase Shifting Angle
Insulation Grade
Reference Dimension
(L×W×H)
Reference Weight
(KG)
315
6KV+5%
or 10KV+5%
690V×15 or others
0°,12°,24°,36°,48°
or others
H Class
1480×820×1340
1320
400
1480×820×1420
1500
500
1530×820×1510
1750
630
1530×820×1580
2100
800
1590×940×1650
2450
1000
1680×920×1760
2950
1250
1710×920×1765
3400
1600
1780×940×1870
4250
4.Test Instruments:
Inspection and testing is the key to ensure the quality of products. ZTelec Group employs the most rigid production inspection criteria at each manufacturing stage to eliminate unqualified products by utilisting the most advanced inspection instruments from around the word. To ensure the best quality products could be delivered to users.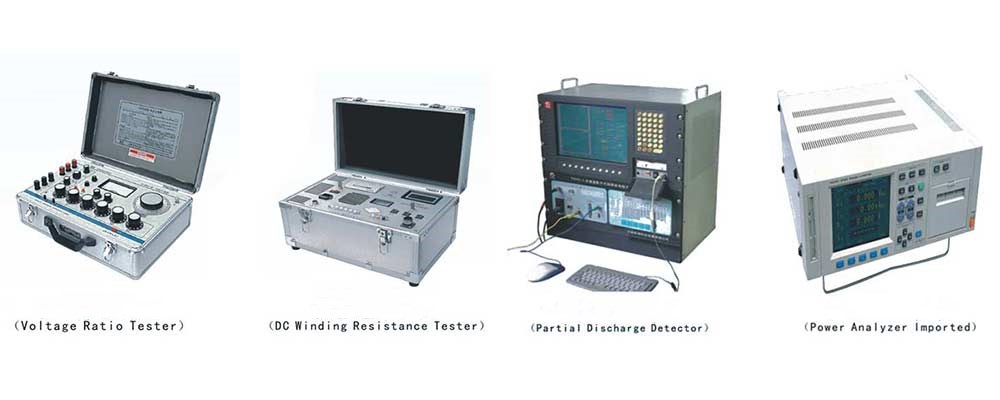 5.Certification of Phase shifting rectifier transformer
6.Package of Phase shifting rectifier transformer: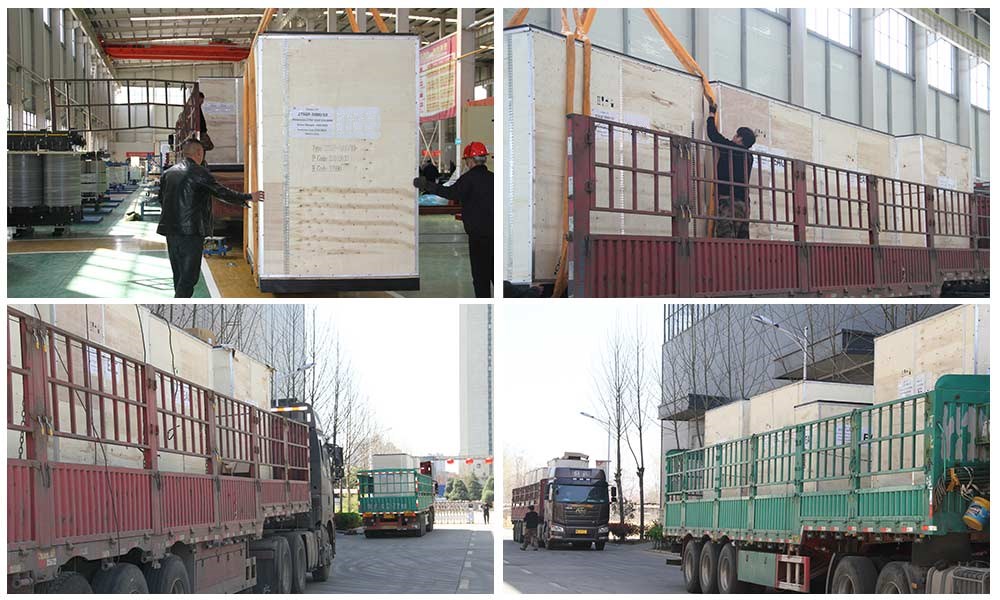 7.Video of Phase shifting rectifier transformer: